News
Work: More Than a
Four Letter Word
August 14, 2017
For many of us, our job is part of what defines us. It provides a framework to our daily schedules, stability for our families, as well as a means to help us grow. However, sometimes career paths are not clear cut, and unexpected barriers are faced. This is where Goodwill-Easter Seals Minnesota steps in to help.
Goodwill-Easter Seals offers job-placement training programs that helps people from various backgrounds – low income, lack of high school diploma or GED, criminal history, disabilities – overcome obstacles and fulfill their dreams.
T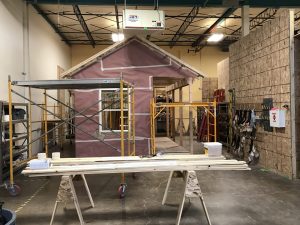 his year, Egan decided to lend a hand to this cause by making a donation to Goodwill-Easter Seals Minnesota through their annual Power of Work fundraising event. The Power of Work event supports all initiatives, like the construction training program.
With Egan's donation, two adults can participate in one of the job training programs. Currently, the programs offered in Minnesota include banking and finance, medical office, automotive, and construction.
One of the best times of my life was going through the program. The friends I made, the people I worked with – it was fantastic.
-Drew, graduate of the construction training program
The skills learned within employment training and other various programs go beyond the walls of a classroom. Although each program is different, generally participants take part in 8-12 weeks of extensive, hands-on training for their chosen career program; additionally, other training is provided on other "soft skills," such as resume writing, job interviewing, time management, self-confidence, and most importantly: teamwork.
Through donations like Egan's, Goodwill-Easter Seals provides adults new opportunities to find success without carrying a financial burden of paying for the program, as each of the programs are free of charge for qualified participants. Every donation helps Goodwill-Easter Seals further their mission to eliminate barriers to work and independence, and achieve their vision of a world
where everyone experiences the power of work.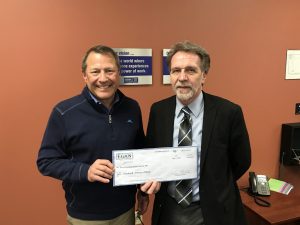 "One of the most common questions when you meet someone is, 'What do you do [for work]?' said Michael Wirth-Davis, President and CEO of Goodwill-Easter Seals Minnesota. "Our goal is to give our participants an answer to that question."
(Pictured above L to R: Jim Malecha, Egan Company President & CEO, and Michael Wirth-Davis, Goodwill-Easter Seals of Minnesota President & CEO)