News
Video Series: We
Are Egan Electricians
December 5, 2018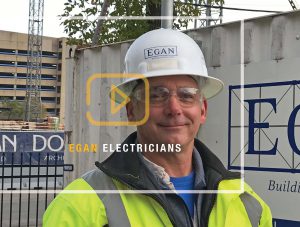 The last spotlight from our specialty trades video series is on Egan's Electricians. Take two minutes to learn what our electricians can do for you!
Our team is built of extremely talented individuals. The specialty trade series has worked its way across all 13 trades – millwrights, iron workers, glaziers, pipefitters, limited energy technicians, sheet metal workers, controls electricians, glassworkers, operating engineers, plumbers, control panel technicians, and finished with electricians. These are the faces behind our products and services. Without their commitment to safety, innovation, and exceeding customer expectations daily, we wouldn't be able to do what we do. 13 trades, one Egan.
In case you've missed any of our previously featured trades, all of them can be found here!