News
Valuing a Trusted Partnership
August 26, 2015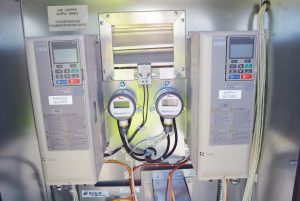 Anoka-Hennepin School District #11 (A-H) is one of the largest in Minnesota, encompassing 45 schools and close to 39,000 students (or about 5% of total public school enrollment in the state). For the past 27 years, Egan Company has been the district's sole integrator of building automation systems.
Building automation allows owners to control nearly all aspects of a building that regulate energy usage, affecting everything from operational costs to carbon footprint. As new technological features have evolved, Egan has worked with A-H to bring each school facility to the next level of energy management sophistication, dating back to when the technology first surfaced in the early 1980s.
But 27 years is a very long time to be in business with a single contractor. How can this kind of relationship endure for so long?
"There has always been a need to manage HVAC systems efficiently," said Roger Wood, Anoka-Hennepin Schools Maintenance Supervisor. "Egan collaborates with us to help create a healthy classroom environment for students and staff, while at the same time managing our HVAC systems to be very energy conscious."
Over the years, Egan has become tremendously hands-on and knowledgeable of A-H's overall needs, and that reflects in the way we do business. Years of service calls, updates, and maintenance requests have required Egan personnel to look at the big picture to keep A-H's facilities running smoothly.
"Trust is the key to how we maintain business relationships," said Tom Addabbo, Egan Company Account Manager. "We continuously show that we are invested in helping the customer achieve his/her goals, and that leads to deep-seated trust over time."
Deep-seated trust is not fostered overnight, and it can be especially hard to maintain in a public school system, where decisions are committee-led and opinions are subject to change as new members are elected. But it certainly is possible to achieve, so long as both parties recognize each other's own vested interest in succeeding, which sometimes means going beyond expectations.
It's our responsibility to respond in a meaningful way when we get called upon to help.
– Tom Addabbo, Egan Company Account Manager
A few years ago, Rum River Elementary was experiencing issues with a converter valve sticking open (causing the building's boilers to overheat). Gary Schultz, Egan Company Technician, received a call at about 4 p.m. the Wednesday before Thanksgiving. He was about to leave for a holiday dinner.
"Roger [Wood] called me and explained the situation," said Schultz. "I could have gone home, but I felt it was not the type of problem you leave over a long weekend."
Schultz pushed back his holiday plans and set out to Rum River Elementary to help fix the valve issue, which was eventually resolved later that night.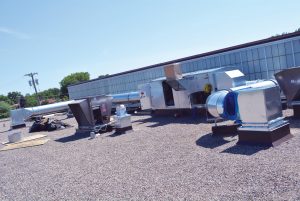 His actions that Thanksgiving represent one of many moments where Egan technicians have delivered on a personal commitment to ensuring success for our customers.
"[Egan has] provided us with a high level of expertise and customer service," said Wood. "Whenever there is an issue Egan responds promptly with technicians who are very knowledgeable and respectful."
Whether that means working unconventional hours or even addressing issues that weren't necessarily Egan's to fix, the goal is to ultimately save the customer costs in energy usage and hassle. For partnerships like this one, there's much more to performing the service than merely meeting a budget – there's character, loyalty, flexibility, and reliability. Any construction-related project can turn south quickly if trust isn't valued, and though you can't add "trust" on a pricing sheet, it's as real as any other line item.