News
Strong Safety Performance is Recognized by NECA
April 25, 2018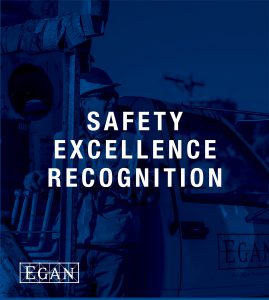 The National Electrical Contractors Association (NECA) has recognized Egan Company with the Safety Excellence Award for 2017. Egan is one of four area contractors to receive this award in the Minneapolis Chapter.
The Safety Excellence Award is NECA's premier recognition program, and acknowledges safety performance. Criteria for the award includes: incident rates below industry standard, Experience Modification Rate, OSHA citations, and implementing internal best practices above and beyond basic compliance.
More information about NECA's Safety Achievement Program and award criteria can be found here.