News
Ribbon Cutting Ceremony Celebrates New Egan Office
July 13, 2016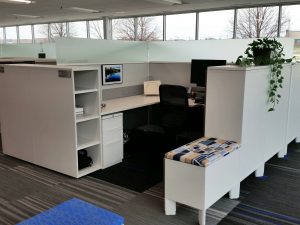 Welcome to the neighborhood! Egan Company's newest facility was officially inducted into the Champlin business community on July 13, 2016 by the Anoka Area Chamber of Commerce. This facility allowed Egan to consolidate its Twin Cities offices into two buildings and expand its fabrication shops and warehouse.
Jim Malecha, Egan Company President & CEO, had the honor of cutting the ribbon, officially recognizing Egan in Champlin. Officials from the City of Champlin were in attendance, including Mayor ArMand Nelson, City Administrator Bret Heitkamp, and members of the city council.
We're excited to be a part of this great community!