News
What is a Life Safety System?
June 30, 2021
Emergency response systems are only effective if they are planned and implemented prior to an emergency. That in mind, the time to develop—or update—your emergency response system is now.
LIFE SAFETY SYSTEMS DEFINED:
Life safety systems encompass a number of different elements that protect individuals inside the building. While fire-detection systems are a primary aspect, life safety systems can also account for smaller scale emergency events, such as power failures. Systems often stretch from fire alarms, sprinklers, fire suppression, and emergency lighting to security systems, access controls, and facility monitoring.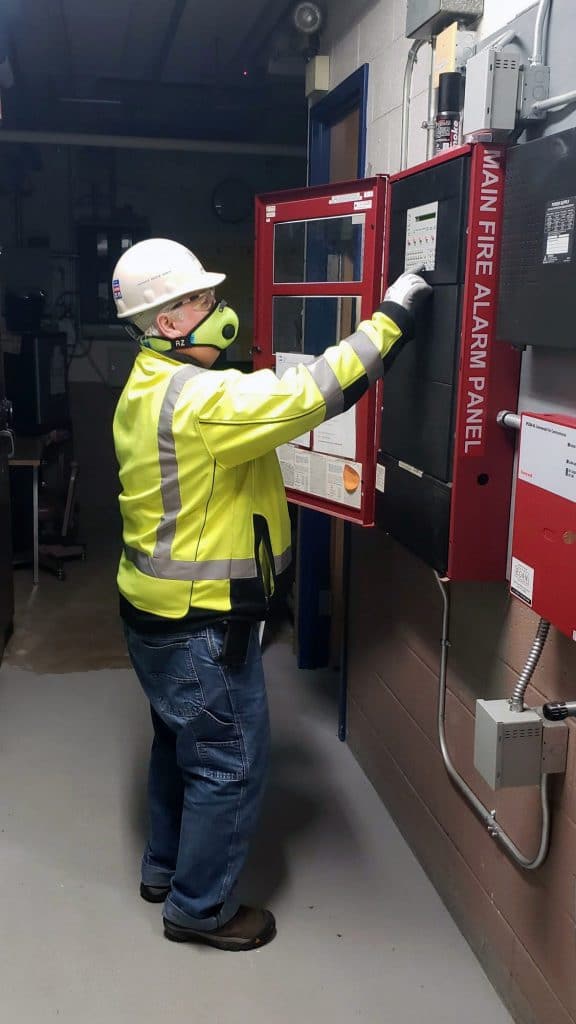 WHY YOU NEED A LIFE SAFETY SYSTEM:
Emergencies can occur at any moment. It's important your facility has a system in place to ensure that everyone who occupies it remains safe.
Egan Company's extensive experience in building safety will equip you with the most reliable technology to keep your facility occupants safe no matter the circumstance. We work alongside customers to provide customized solutions for the needs of your facility while addressing potential risks.
FIRE ALARMS:
Addressable intelligent fire alarm control panels (stand-alone or networked)
Mass notification systems
800 MHz first responder systems
Graphical user interface
Area of refuge systems
Applications for heavy industrial environments
Hardwired and wireless solutions
Gas detection
Emergency and standby power systems
Fire smoke dampers
Smoke control