News
LENDING TO A NEW
LIBRARY EXPERIENCE
January 30, 2017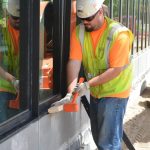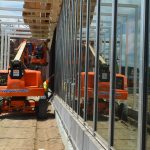 The Ramsey County Library system just opened its newest renovated branch in Shoreview, Minn. This new 38,000-square-foot building increases space from the previous location by 10,000 square feet, and gives library-goers a new experience with interactive displays, 3D printers, and additional computers and seating.
Egan's InterClad team installed 5,300 square feet of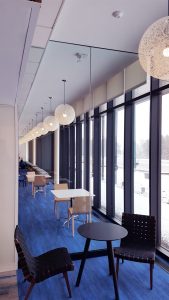 curtainwall and 300 square feet of aluminum panels on the exterior of the building. Interior glass, sliding glass doors, mirrors, and one all-glass interior wall add to the overall modern-feel of the Library. Sound performance glass was also installed between the children and adult areas for sound control. 
Interestingly from our perspective, InterClad installed the curtainwall before the bricks were laid which is not standard due to some risks associated with installing before. However, we successfully installed out of sequence.
Find out more about the new library on its website.