News
Tomorrow's Hybrid Workplace
June 15, 2021
New Take on the Previous Distributed Workforce
Employees and their families. Customers. Business partners. At Egan Company, people are at the helm of the changes we make and the innovative thinking that happens as part of our daily operations.
The past year presented us with a challenge – as a relation-based and essential business under new "work from home" orders, we had to find new means to operate with some employees on-site while others contributed remotely. This meant introducing remote work as an option for most traditional office employees. While this wasn't a long-term plan initially, it shed light on the possibility of a hybrid workplace that may have otherwise been overlooked.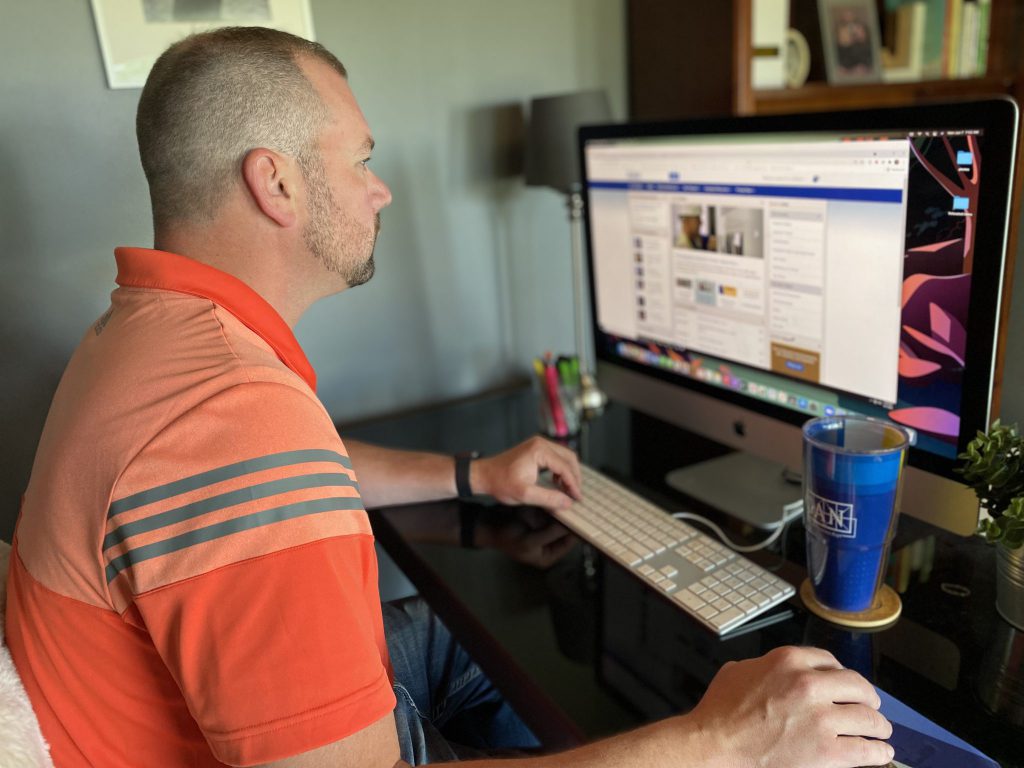 Naturally, when considering the post-pandemic future workplace of our traditional office, two factors drove us to rethink the status quo: listening to our employees and performance while working remotely. How would a long-term hybrid model work for a contractor and system integrator like Egan?
"When the pandemic forced many of our office employees to work remotely, we kept in close contact with them . . . and they shared the benefits they were experiencing by working remotely, but they also shared the collaboration they missed by working at the office," says James Ford, Egan Company Chief Financial Officer. "This really started the discussion regarding the potential of a long-term hybrid workplace model. Secondly, we began to capture performance during the pandemic. Our teams were focused, communicative, and productive while working remotely. When we put the two factors together— that our people were happier and more productive in this new environment—it became clear that creating a hybrid model was the best choice to help carry Egan into the future."
HUB-AND-SPOKE APPROACH
With the shift from short-term remote work to a long-term blended workplace, we are adopting a hub-and-spoke approach. The office will act as a hub—the central nervous system for a more widely distributed network of employees. Remote/satellite spaces where work is accomplished are Egan's spokes, including jobsites, shops, customer facilities, and parked trucks and vans. "Home" is now an added option for some traditional office roles.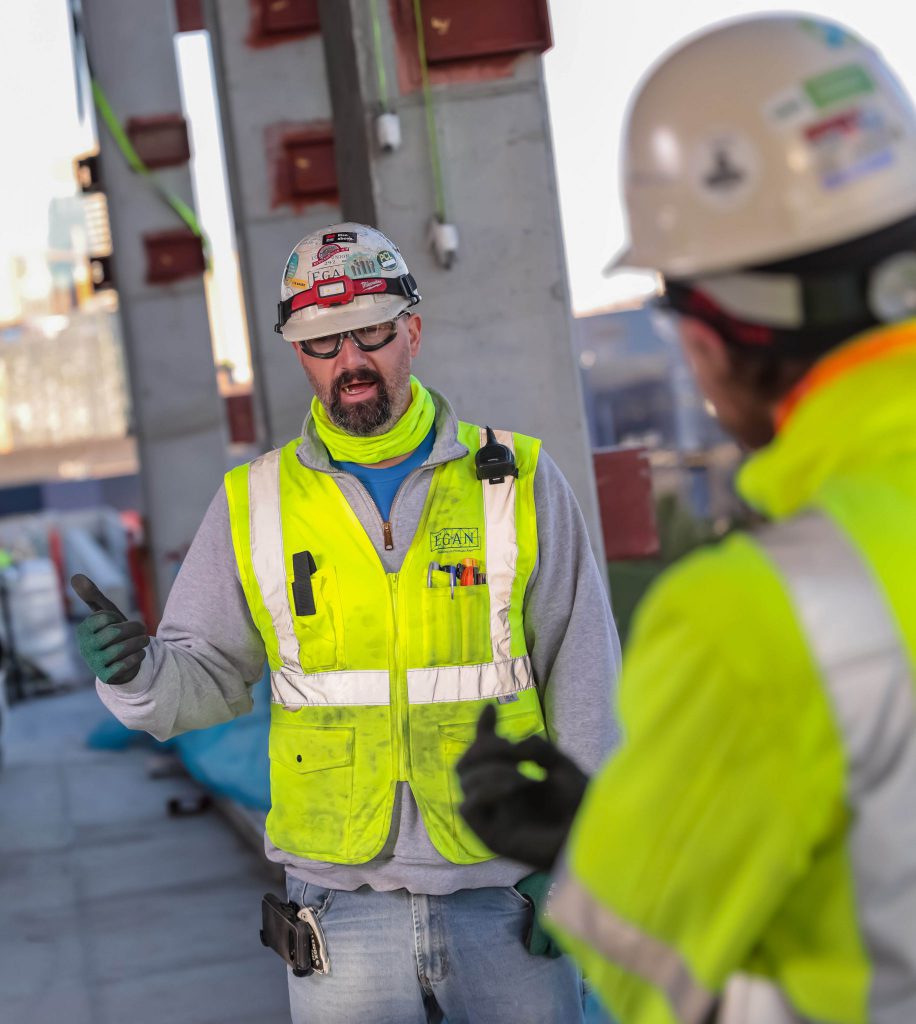 The majority of our Egan workforce will continue its work on jobsites, in the field, and in the shops. Much of our work cannot be completed remotely, similar to other essential work in industries such as manufacturing and healthcare. Trades employees must be at the jobsite or in the shops to perform their work and will continue to do so to deliver services to our customers.
The pandemic encouraged a newfound confidence that employees know where their work can be accomplished best, allowing a new sense of flexibility. "In our experience, the physical location of someone is of lesser importance," said Mark Broadwater, Egan Company Vice President. "Some employees are most productive at the office, while others are most productive at home . . . by embracing a hybrid approach we're giving the opportunity to do what's best for their productivity. By allowing individuals a choice, they are able to create that space for themselves while feeling supported to do their best work."
HYBRID UNIQUE WITHIN INDUSTRY
Adapting to a hybrid model looks different for everyone. "While I miss the day-to-day interactions, working remotely has allowed me to focus more on my core jobs and tasks when needed," said Jill Lancaster, Egan Company Estimator. "While I hope to start getting back into our customers' offices or out to lunch with them as soon as restrictions ease, I have found that people are very receptive to a quick email or phone call to catch up, even if we are not talking about a specific project."
By embracing this hybrid model, Egan takes a unique position within our industry. Over the past decade, many industries have begun to adopt the concept of remote work, but the same cannot be said for the construction industry at large since much of the work cannot be done remotely. "We participate in a national peer group and have relationships with many local contractors as well. For the most part, the other companies in our industry are going back to the traditional office setting where employees are asked to be in the office," Ford shares. "At Egan, we are going down a different path and see 'hybrid' as the workplace of the future. We are extending trust that our people know where they can most effectively get their work done, which may be at the office, at the job site, at the customer site, in our shops, or at home."
Broadwater adds, "When I started working in the industry, we lacked communication as there were no computers or cell phones. Now, with all new communication methods, we communicate a ton. It's all about communication. It doesn't matter where we're working; what matters is that we are communicating with our field staff, our customers, and our partners. To me, this change allows us to step up our communication."
Many will return to the office in a full time or part time capacity this Fall. Nonetheless, Egan will remain the same. Our distributed workforce will continue to prioritize safety, community, collaboration, and personal connection. As a whole, tomorrow's hybrid workplace model steps out boldly, and we're confident that our employees will surpass the expectations of our customers and business partners no matter where they are physically located—site, shop, office, or home.
Further Reading:
Egan Company Twin Cities office consolidation, unified in Champlin