News
Doing What Matters – packing food for those in need
August 9, 2016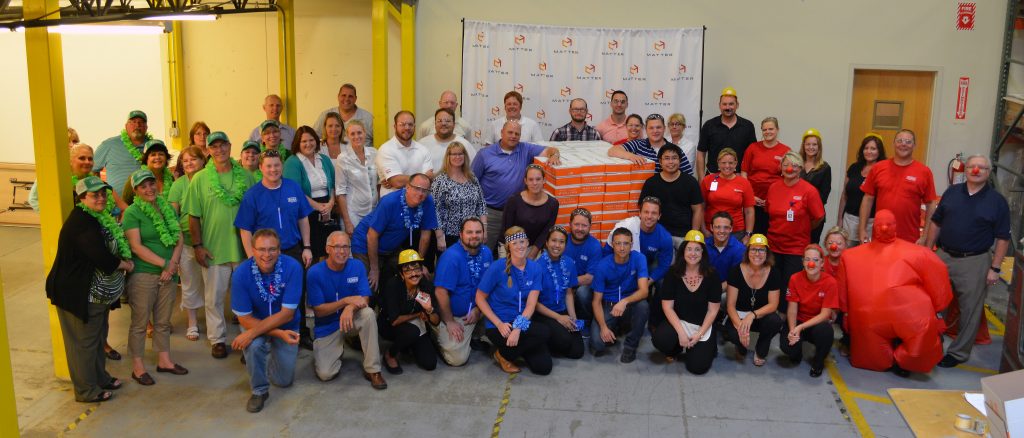 We have the fastest food packers in the Twin Cities! Partnering with the nonprofit organization Matter, six teams of Egan employees competed to beat hunger and pack the most boxes of food. Multiple heats were held with some twists thrown in to keep things interesting, like having to stand on one foot or linking arms with a partner at all times.
The grand total at the end of the day was 530 boxes packed, totaling over 2,600 meals for local families in need! The Blue Team packed the most boxes, and the Black Team won craziest outfits.
Matter is a nonprofit on a mission to expand access to health, which includes medical aid and healthy food. Thanks to Matter for offering such a great service to the community!