News
Clean, Safe, and Controlled
June 1, 2016
Prefabrication of two, self-contained utility rooms minimizes safety hazards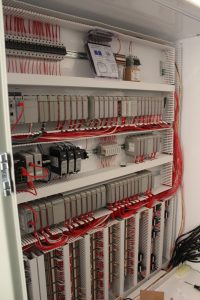 Is it possible to create a work environment where safety hazards are at a minimum and work is still completed efficiently? Well, start by thinking inside the box. At least, that's what Egan Company did for one of Wolf Material Handling Systems' customers.
The customer: a sustainable waste and energy solutions company. Their facility, located on the East Coast, was in need of several new features: a power distribution center (PDC), a motor control center (MCC), and a large air compressor. They also needed to preserve the longevity of these additions, so keeping out damaging materials was a priority. Working with Wolf, Egan's team of mechanical, electrical, and process controls experts thought of an innovative idea that incorporated two of Egan's strengths: safety and prefabrication.
Utilizing decommissioned shipping containers, Egan's team developed two self-contained utility rooms that held all essential equipment, but would insulate it from any damaging materials in the customer's facility. The best part about this plan: all work could be completed within our Egan facility, allowing for a controlled work environment that reduced many potential safety risks. In addition, this meant there was no need for permanent construction onsite.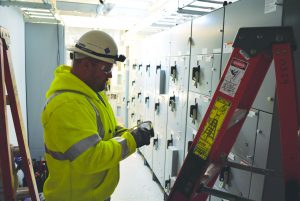 The PDC container received the PLC panel and MCC, which basically created two walls of electrical distribution and controls. Employees would be visiting the interior on a regular basis, so features like fire alarm, air-conditioning, and LED lighting were also included.
A 4,000-lb air compressor was added to the other container. Egan's mechanical team arranged the pieces and added sheet metal ducts to allow air to travel out of the container and into the customer's own duct system.
Egan Services Provided: design, engineering, and installation of sheet metal ducts, air compressor, power distribution center, motor control center, LED lighting, fire alarm, and HVAC