News
Building Community Through CEO Build Day
October 18, 2022
In support of Twin Cities Habitat for Humanity, local CEOs across the industry joined together for "CEO Build Day" where they spent the day building, networking with others, and discussing ways to impact the communities around us for years to come.
Egan Company President &CEO, James Ford volunteered alongside 17 local leaders to participate in a building project in North Minneapolis. These Twin Cities leaders contributed their time in the daylong event. Their impact was seen in a North Minneapolis home.
"Volunteering with Habitat for Humanity is always a great experience. There is something special and tangible about helping to help build someone's future home. On top of that, being part of the CEO build day and volunteering alongside business leaders in our community made it all the more rewarding."

President and CEO James Ford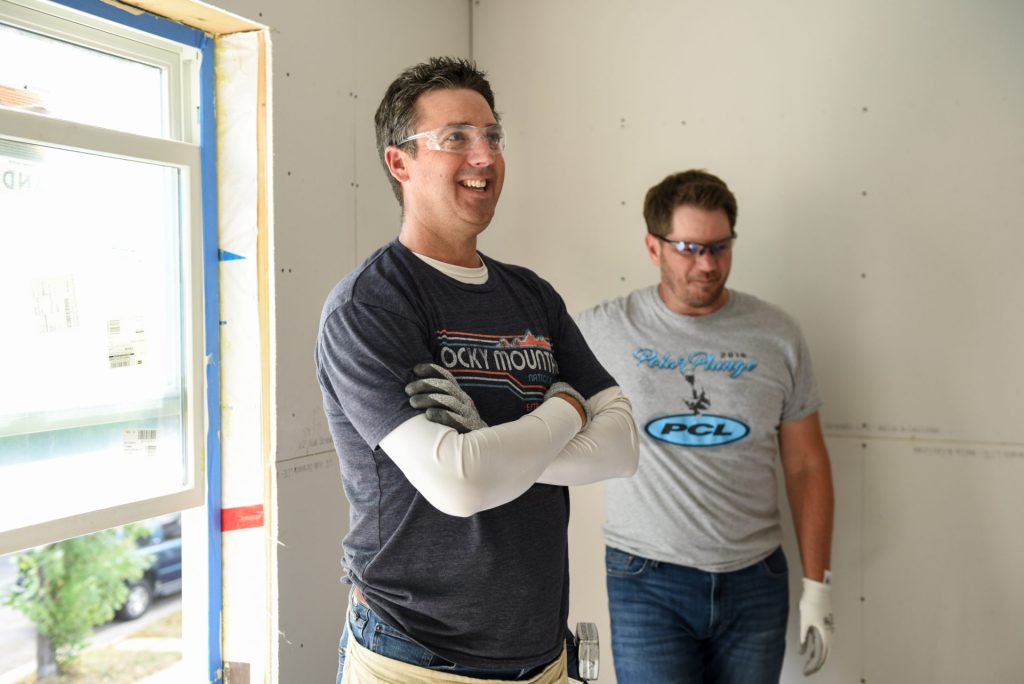 At the root of our purpose at Egan Company, we believe in building better lives and communities – together. Throughout the year, we make a purposeful effort to provide opportunities for our people to make a difference in the local community, including volunteering with Second Harvest Heartland, Bikes4Kids, Fishing for Life, and many others.
This is the 21st annual CEO Build event organized by Twin Cities Habitat for Humanity, a non-profit that seeks to provide a stable, safe home for everyone in the community. For more information on Twin Cities Habitat for Humanity, visit their website.