December 10, 2015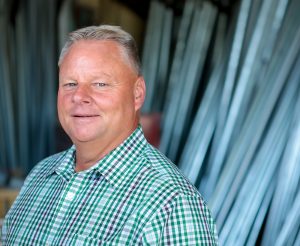 MINNEAPOLIS, MINN. (December 10, 2015) – Egan Company, a Brooklyn Park specialty contractor, announced the upcoming retirement of Bob Gorg, Senior Vice President of Outside Electrical.
Gorg joined Egan's electrical leadership team and the Board of Directors in 2011, following the merger of Collins Electrical Systems (ColliSys) and Egan.
"Bob has been a valued leader at Egan," said Jim Malecha, Egan Company President and CEO. "We are stronger after the integration of ColliSys and Egan . . . our combined effort in the outside electrical business has more than doubled in the last few years. And, we are excited for him as he starts his next chapter."
Gorg has been in the electrical construction industry for 41 years and has held positions from electrical apprentice to foreman and eventually to senior leadership. He spent the majority of his career at ColliSys. He holds an Electrical Construction degree from the Minneapolis Vocational School. Gorg has also held leadership roles within the National Electrical Contractors Association (NECA) and the Brooklyn Park Planning Commission. He has received the Citizens Award from Brooklyn Park and the Award of Excellence for the MnDot MnRoad Test Highway Project.
"I've had the privilege of leading the Outside Electrical group at Egan and have seen the growth we experienced after the merger," Gorg said. "After more than four decades in the industry, it's time to move on and let the next generation take the lead. I look forward to spending more time with my family and the opportunity to golf often!"
Gorg will remain with Egan and on The Board until December 31, 2015, at which time he will retire from the Company. Brad Drews, who has been with Egan's electrical group for 25 years, will assume the leadership role of the Outside Electrical business on January 1, 2016.
About Egan Company:
Egan Company is a fully integrated, specialty contractor that delivers attention, commitment, and craftsmanship to every project. Egan provides in-house expertise in planning, design, engineering, construction, and maintenance. The Company represents over 10 skilled trades serving virtually every infrastructure discipline in the industry. Core services include: electrical, mechanical, millwrights, industrial and building automation, curtainwall/glass/metal panels (InterClad), and 24/7/365 maintenance. For more information about Egan Company, visit www.eganco.com.
# # #
Media Contact:  
Jessica Johnson  //  jkjohnson@eganco.com  //  763-595-4310