News
We are Egan – Paul Hartman
September 22, 2016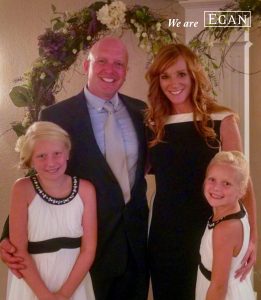 "I would like to give recognition to all Egan [field crews] – from pre-apprentices to the field leaders. They all show up every day with a great attitude, work hard, and a willingness to learn and share their knowledge."
Meet Paul Hartman, an Electrical Field Leader who has been with Egan for 9 years.
"Egan is blessed to have a such high quality individuals on their team. They are what help keep such strong relationships with all of the contractors that hire us to perform work."
Fun fact: When Paul isn't spending quality time with his family camping, boating or hiking, he is giving back to the community. He's a Sunday School Teacher at his church and also coordinates outings for physically-challenged members of Capable Partners.
Our company is shaped by who we are, not just what we do. Together, we are Egan.