News
Putting Trash to Good Use
April 16, 2019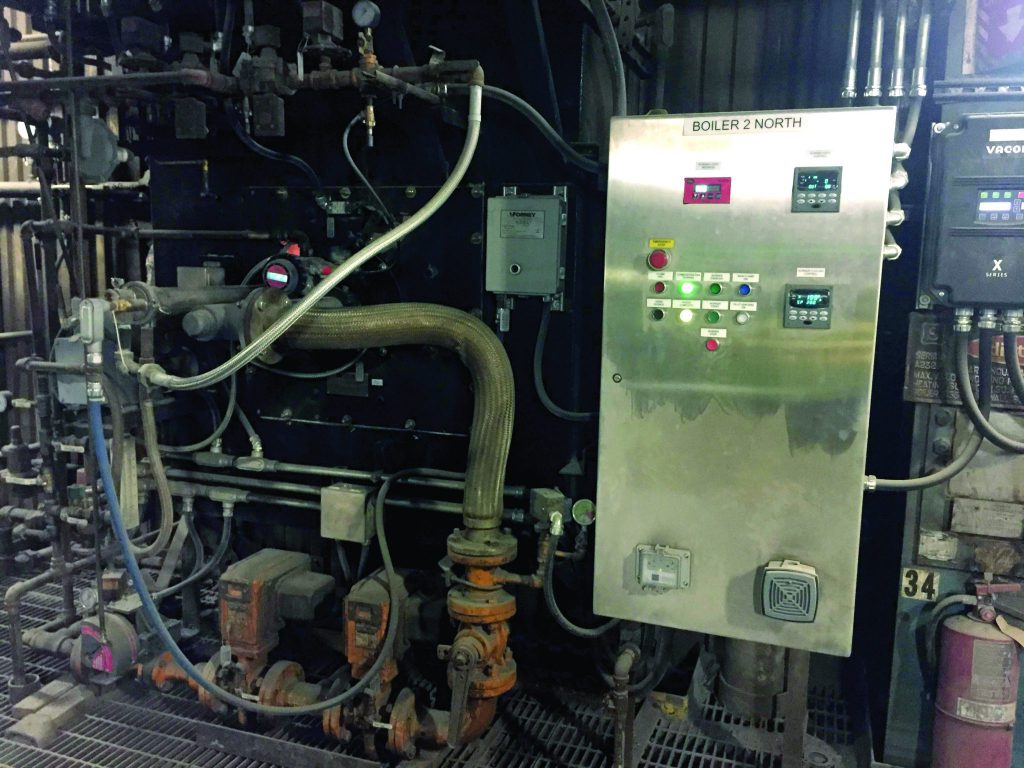 During the annual fall shutdown, Egan Company was involved in upgrading the four burners that continually burn trash to produce energy. After 20 years without burner upgrades, Egan controls engineers, electricians, millwrights, and pipefitters were tasked with designing, programming, and installing a newer and more efficient process for the four burners.
"The most challenging aspect of this integrated project was the very tight timeline," said Randy Kalthoff, Egan Company Project Manager. "We had four weeks to upgrade and connect all four burners so that they were fully operational and continuing to burn and produce energy."
Fabrication of key components ensured the project was completed on time. Piping components were fabricated in Egan's Mechanical Shop.
The four control panels, designed, fabricated, and programmed in Egan's UL 508A Panel Shop, were installed by Egan electricians and can be remotely controlled from GRE engineers in the control room of the facility.
Next up at HERC, Egan electrical and mechanical teams will be partnering with HERC, GRE, and a number of other contractors during the upcoming spring shutdown to replace the large conveyors and the ash handling units.
Egan helped us take a system that was over engineered and more complex than we needed and create an intuitive system for everyone. It's always great working with Egan and the multiple trades that we utilize every project.

– Eric Freitag, Maintenance Leader at HERC
Core Project Team: Hennepin Energy Recovery Center (HERC), Great River Energy (GRE)
Services Provided: electrical and mechanical demolition and installation, control panel fabrication, field device wiring, design, engineering, and programming of electrical controls, millwright services, pipe fabrication