News
We Are Egan – Mark Schneider
September 13, 2017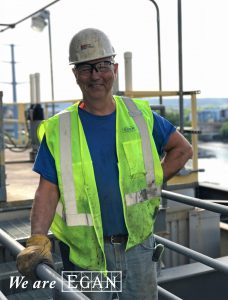 "Egan's commitment to safety every day is something I value and is a big reason why I choose to work here."
Meet Mark Schneider, a Millwright Field Leader who has been with Egan for 12 years.
Mark primarily works at the St. Paul Cogeneration Plant in St. Paul. The Cogeneration is a biomass-fired, combined heat and power plant that heats about 80 percent of the buildings in downtown St. Paul. Mark helps keep the nine-story operation running effectively and efficiently.
When Mark isn't at work, he enjoys being outside, especially four-wheeling.
Our company is shaped by who we are, not just what we do. Together, we are Egan.