News
We Are Egan – Julia Dean
November 1, 2017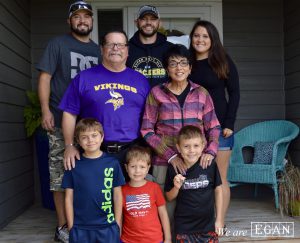 "I love being able to support our senior leaders – they are some of the best leaders in the industry and the best I've ever worked with!"
Meet Julia Dean, Senior Executive Assistant who has been with Egan for 11 years.
In her free time, Julia enjoys watching her children and grandchildren participate in their activities. She also enjoys jogging because it gives her quiet time to reflect and pray.
Our company is shaped by who we are, not just what we do. Together, we are Egan.