News
Experience Hands-on Building Systems Training in Technology Center
August 31, 2021
What pairs best with an efficient technology system? A team that knows how to utilize it – which is why Egan Company is not only an installer, integrator, and service provider, but also our customers' system educator!
At Egan, we know that our role doesn't end after installation, but rather it transitions to provide assistance and direction for operating building's systems. To provide the best training, we open up our Technology Center (where we train our own union trades staff) to offer customers and other groups the chance to learn how to utilize their systems in a controlled setting. By tailoring training curriculum to meet the needs of each groups' systems, customers leave knowing the ins and outs of their specific applications.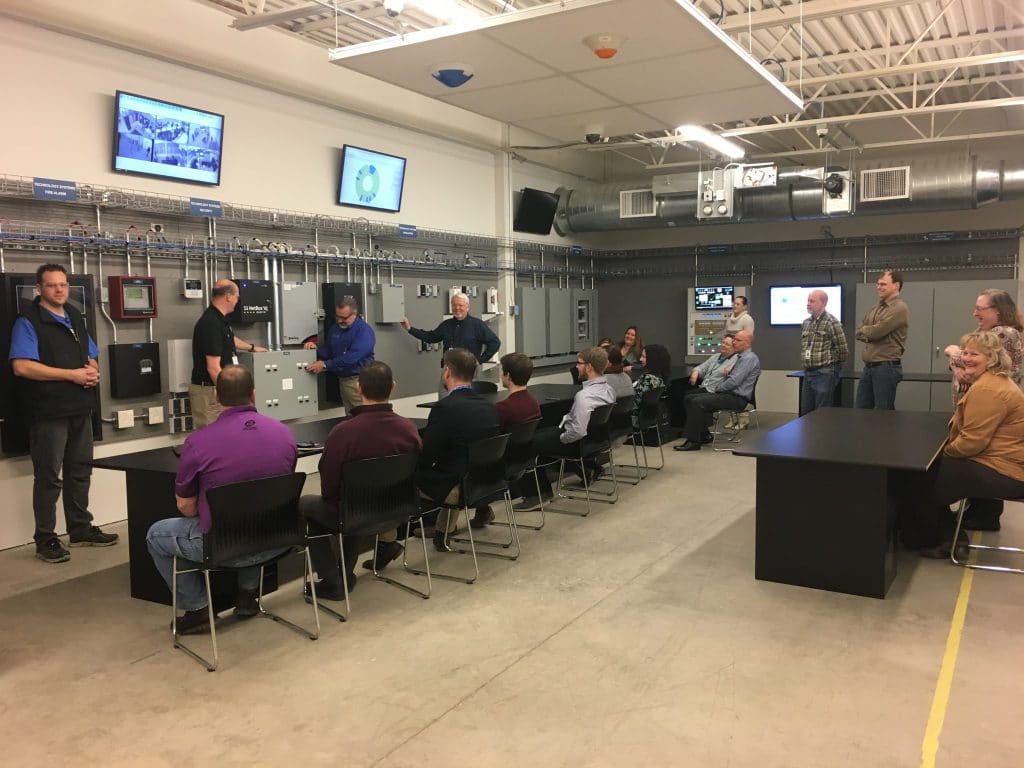 Within Egan's Technology Center, many building systems and solutions are on display, including:
Fire Alarm System (Notifier)
Access Control
Intrusion Alarm
Video Surveillance
Building Automation
The benefits of learning your own system in a real test environment are exponential. With many of these systems, testing and learning a system within a facility is risky and requires off-time. Take building access control systems for example, by learning the system at Egan, facility managers and engineers don't have to worry about compromising the system or changing the access of everyone within the facility. One step further, if teams are trying to train on the fire detection system at their facility, they run the risk of accidentally evacuating the building when it's not necessary. By training in our Technology Center, customers can pull the fire alarm without running any risks.
What kind of groups need systems training? The answer is simple: anyone and everyone with a building technology system! From maintenance crews and city fire departments to engineers and architects – Egan Company provides interested customers with systems training that adds value. By choosing Egan, building teams are not only setting up systems, but also themselves for success with in-depth, essential training from the experts.
Request a tour or set up a training session by contacting Vice President of Automation, Technology, and Service, Mark Broadwater.